FACE MILLING WITH A ROUND INSERT AT VARIOUS CUTTING SPEEDS AND FEED RATES
Keywords:
face milling, cutting speed, feed rate, round insert, cutting forces, specific cutting forces.
Abstract
Face milling is frequently used for the rendering of flat surfaces with a high degree of precision. With this machining process, high material removal rate is possible to be attained but management of cutting forces values is also desirable, in order to avoid excessive power consumption, tool wear or vibrations. This can be achieved by selecting the process parameters within an appropriate range for each case. In the present study, an experimental investigation is conducted with a view to determine the effect of two important process parameters, namely cutting speed and feed on the cutting forces and the specific cutting forces during face milling, in cases where a round insert is used.
References
Borysenko, D., Karpuschewski, B., Wenzel, F., Kundrák, J., Felhő, C.: Influence of cutting ratio and tool macro geometry on process characteristics and workpiece conditions in face milling, CIRP Journal of Manufacturing Science and Technology 24, pp. 1-5. (2019).
Karpuschewski, B., Kundrák, J., Felhő, C., Varga, G., Sztankovics, I., Makkai, T.: Preliminary investigations for the effect of cutting tool edge geometry in high-feed face milling, Vehicle and Automotive Engineering 2, pp. 241-254. (2018).
Kundrák, J., Markopoulos, A. P., Makkai, T., Deszpoth, I., Nagy, A.: Analysis of the effect of feed on chip size ratio and cutting forces in face milling for various cutting speeds, Manufacturing Technology 18(3), pp. 431-438. (2018).
Kundrák, J., Gyáni, K., Felhő, C., Deszpoth, I.: The effect of the shape of chip cross section on cutting force and roughness when increasing feed in face milling, Manufacturing Technology 17(3), pp. 335-342. (2017).
Antonialli, A. I. S., Diniz, A. E., Pederiva, R.: Vibration analysis of cutting force in titanium alloy milling, International Journal of Machine Tools and Manufacture 50(1), pp. 65-74. (2010).
Ghorbani, H., Moetakef-Imani, B.: Specific cutting force and cutting condition interaction modeling for round insert face milling operation, International Journal of Advanced Manufacturing Technology 84(5-8), pp. 1705-1715. (2016).
Gilles, P., Monies, F., Rubio, W.: Optimum orientation of a torus milling cutter: method to balance the transversal cutting force, International Journal of Machine Tools and Manufacture 47(15), pp. 2263-2272. (2007).
Gurdal, O., Wright, A., Carpenter, C., Blackmore, M.: Investigation of the performance of different face milling inserts to improve rough milling of SA508 grade 3 forgings, ASME 2018 Pressure Vessels and Piping Conference, Prague (2018).
Euan, I. G., Ozturk, E., Sims, N. D.: Modeling static and dynamic cutting forces and vibrations for inserted ceramic milling tools, Procedia CIRP 8, pp. 564-569. (2013).
Baro, P. K., Joshi, S. S., Kapoor, S. G.: Modeling of cutting forces in a face-milling operation with self-propelled round insert milling cutter, International Journal of Machine Tools and Manufacture 45(7-8), pp. 831-839. (2005).
Tapoglou, N., Antoniadis, A.: 3-Dimensional kinematics simulation of face milling, Measurement 45(6), pp. 1396-1405. (2012).
Denkena, B., Kohler, J., Bergmann, B.: Development of cutting edge geometries for hard milling operations, CIRP Journal of Manufacturing Science and Technology 8, pp. 43-52. (2015).
Zhang, Q., Zhang, S., Li, J.: Three dimensional finite element simulation of cutting forces and cutting temperature in hard milling of AISI H13 steel, Procedia Manufacturing 10, pp. 37-47. (2017).
Felhő, C., Kundrák, J.: Comparison of Theoretical and Real Surface Roughness in face milling with octagonal and circular inserts, Key Engineering Materials 581, pp. 360-365. (2014).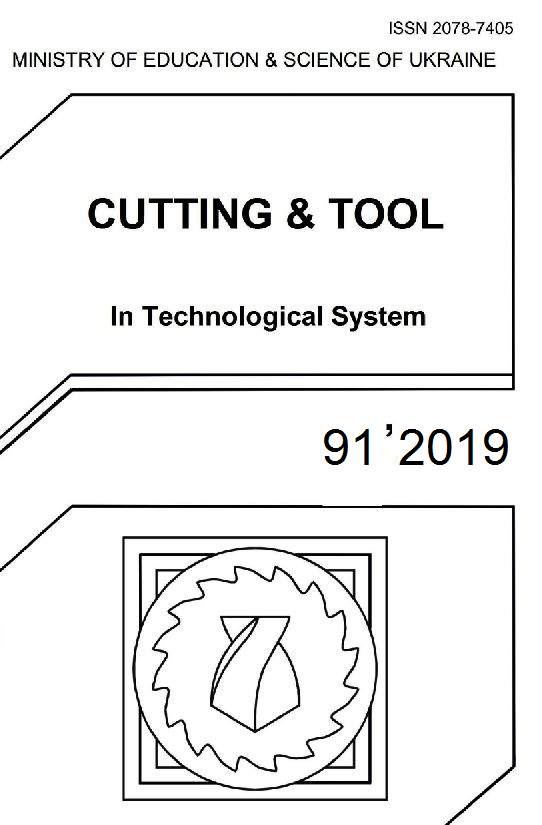 Downloads
License
Copyright Notice
Authors who publish with this Collection agree to the following terms:
1. Authors retain copyright and grant the Collection right of first publication with the work simultaneously licensed under a Creative Commons Attribution License that allows others to share the work with an acknowledgement of the work's authorship and initial publication in this Collection.
2. Authors are able to enter into separate, additional contractual arrangements for the non-exclusive distribution of the Collection's published version of the work (e.g., post it to an institutional repository or publish it in a book), with an acknowledgement of its initial publication in this Collection.
3. Authors are permitted and encouraged to post their work online (e.g., in institutional repositories or on their website) prior to and during the submission process, as it can lead to productive exchanges, as well as earlier and greater citation of published work.