USING THE SLP METHOD IN THE DESIGN OF FLEXIBLE MANUFACTURING CELLS
Abstract
Flexible manufacturing systems are becoming increasingly important as customers increasingly want customized products. Also, the trend of the product life cycles to become shorter and shorter causes the proliferation of flexible manufacturing systems. Proper layout is key to making the manufacturing system truly flexible. Novel research and this article show how the Systematic Layout Planning method can be applied to the design of flexible manufacturing systems and, going further, how the design process can be supported by manufacturing process simulation.
References
Tamás, P.: Application of value stream mapping at flexible manufacturing systems Key Engineering Materials 686 pp 168-173, 2016; https://doi.org/10.4028/www.scientific.net/KEM.686.168.
Molnár, Z., Tamás, P., & Illés, B. (2021). The Life Cycle of the Layouts of Flexible and Reconfigurable Manufacturing Areas and Lines. Advanced Logistic Systems - Theory and Practice, 15(1), 20-29. https://doi.org/10.32971/als.2021.003.
Muther, R., Hales, L. Systematic Layout Planning, Management & Industrial Research Publications, 2015, ISBN 978-0-933684-06-5.
Muther, R., Wheeler, J.D. Simplified Systematic Layout Planning, Management & Industrial Research Publications, 1994, ISBN0-933684-09-6.
Kouvelis, P., and A. S. Kiran. 1991. "Single and Multiple Period Layout Models for Automated Manufacturing Systems." European Journal of Operational Research 52 (3): 300–314. https://doi.org/10.1016/0377-2217(91)90165-R.
Moslemipour,G., T. S. Lee, andY.T.Loong. 2017. "Performance Analysis of Intelligent Robust Facility Layout Design." Chinese Journal of Mechanical Engineering 30 (2): 407–418. https://doi.org/10.1007/s10033-017-0073-9.
Neumann, C.S.R. & Fogliatto, Flavio. (2012). Factors that impact on increasing the flexibility of the manufacturing layout. Espacios. 33.
Moslemipour, Ghorbanali & Lee, Tian & Rilling, Dirk. (2011). A review of intelligent approaches for designing dynamic and robust layouts in flexible manufacturing systems. The International Journal of Advanced Manufacturing Technology. 60. 10.1007/s00170-011-3614-x.
Patel, Jeemit & Patel, Karan & Manickam, Ramachandran. (2020). Study on Various Plant Layout used in Flexible Manufacturing System.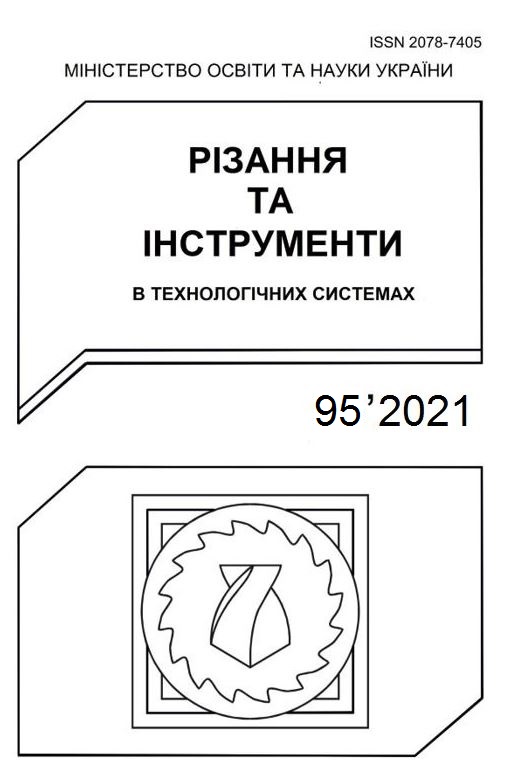 Downloads
Section
Mechanical processing of materials, the theory of cutting materials, mathematical and computer simulation of machining p
License
Copyright Notice
Authors who publish with this Collection agree to the following terms:
1. Authors retain copyright and grant the Collection right of first publication with the work simultaneously licensed under a Creative Commons Attribution License that allows others to share the work with an acknowledgement of the work's authorship and initial publication in this Collection.
2. Authors are able to enter into separate, additional contractual arrangements for the non-exclusive distribution of the Collection's published version of the work (e.g., post it to an institutional repository or publish it in a book), with an acknowledgement of its initial publication in this Collection.
3. Authors are permitted and encouraged to post their work online (e.g., in institutional repositories or on their website) prior to and during the submission process, as it can lead to productive exchanges, as well as earlier and greater citation of published work.