IMPROVING THE EFFICIENCY OF MAINTENANCE PROCESS IN MANUFACTURING SYSTEMS USING INDUSTRY 4.0 TOOLS
Keywords:
TPM, predictive maintenance, executable Digital Twin, ; OEE
Abstract
In ever bigger quest to maximal efficiency, this article wants to show a route for Total Production Maintenance (TPM) at maximal efficiency. By bringing the digital twin into the real world, this essay wants to show how a digital twin can be used as a reliable basis for controlling the running line. But before the digital twin can be used at its maximal potential, a common ground must be defined not only in calculating Overall Equipment Effectiveness (OEE), but also in categorizing TPM tasks according to 3 factors of OEE. The paper outlines the foundations of a new concept that has not been applied in practice.
References
Chiara F., Benoit I., Salvatore M., Stefano R. (2018): Maintenance for Sustainability in the Industry 4.0 context: a Scoping Literature Review 903-908. IFAC-PapersOnLine, 51 (11) https://doi.org/10.1016/j.ifacol.2018.08.459
Molnár V., Szabo G., Kundrak J. (2018): Waste reduction possibilities in a manufacturing process Rezanie i Instrumenty v Tekhnologicheskih Sistemah 89, pp. 109–116.
Krupitzer C., Wagenhals, T., Züfle M. Lesch, V., Schäfel D., Mozaffarin A., Edinger J., Becker C. Kounev, S. (2020).: A Survey on Predictive Maintenance for Industry 4.0. ResearchGate, https://www.researchgate.net/publication/339374836_A_Survey_on_Predictive_Maintenance_for_Industry_40.
Koch, A. (2008).: OEE für das Produktionsteam: Das vollständige OEE-Benutzerhandbuch oder wie Sie die verborgene Maschine entdecken. CETPM Publishing. ISBN 9-783940-775-04-7.
Nakajima, S. (1988).: Introduction to TPM: total productive maintenance.(Translation). Productivity Press, Inc., 1988, 129.
E. Kreyszig (2006).: Advanced engineering mathematics, 9th edition. John Wiley & Sons.
Itxaro E., Sergio B., Saioa A. (2020).: Digital Twin for maintenance: A literature review. Computers in Industry Volume 123, December 2020, 103316, https://doi.org/10.1016/j.compind.2020.103316
D. Hartmann and H. Van der Auweraar (2022). The executable Digital Twin: merging the digital and the physics worlds. ResearchGate. https://www.researchgate.net/publication/364953428_The_Executable_Digital_Twin_merging_the_digital_and_the_physics_worlds.
Budai-Balke, G., Dekker, R., & Nicolai, R. P. (2006).: A review of planning models for maintenance and production. Report/Econometric Institute, Erasmus University Rotterdam, (EI 2006-44). https://repub.eur.nl/pub/8022/ei2006-44.pdf.
Kobbacy, K. A., Murthy, D. P., Budai, G., Dekker, R., Nicolai, R. P. (2008). :Maintenance and production: a review of planning models. Complex system maintenance handbook, pр. 321–344. Springer-Verlag London Limited. ISBN 978-1-84800-010-0.
Aghezzaf, E. H., Jamali, M. A., Ait-Kadi, D. (2007).: An integrated production and preventive maintenance planning model. European journal of operational research, 181(2), рр. 679–685. https://doi.org/10.1016/j.ejor.2006.06.032.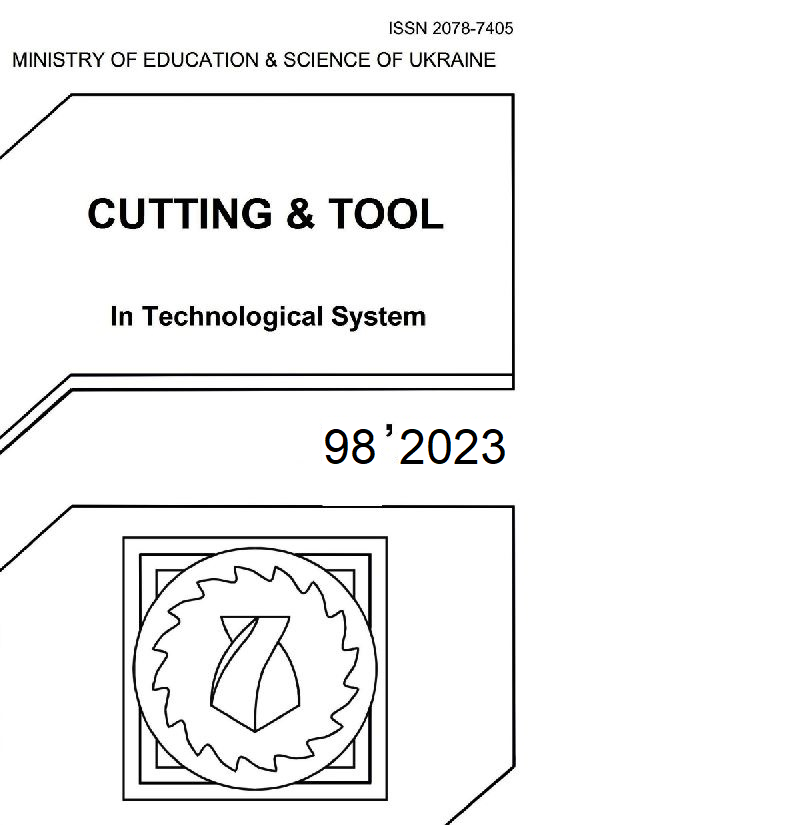 Downloads
Section
Organization of production (production process). Production planning.
License
Copyright Notice
Authors who publish with this Collection agree to the following terms:
1. Authors retain copyright and grant the Collection right of first publication with the work simultaneously licensed under a Creative Commons Attribution License that allows others to share the work with an acknowledgement of the work's authorship and initial publication in this Collection.
2. Authors are able to enter into separate, additional contractual arrangements for the non-exclusive distribution of the Collection's published version of the work (e.g., post it to an institutional repository or publish it in a book), with an acknowledgement of its initial publication in this Collection.
3. Authors are permitted and encouraged to post their work online (e.g., in institutional repositories or on their website) prior to and during the submission process, as it can lead to productive exchanges, as well as earlier and greater citation of published work.